I'm so excited to be announcing the launch of my newest endeavour - the Gourmet Mommy Facebook
fan page
!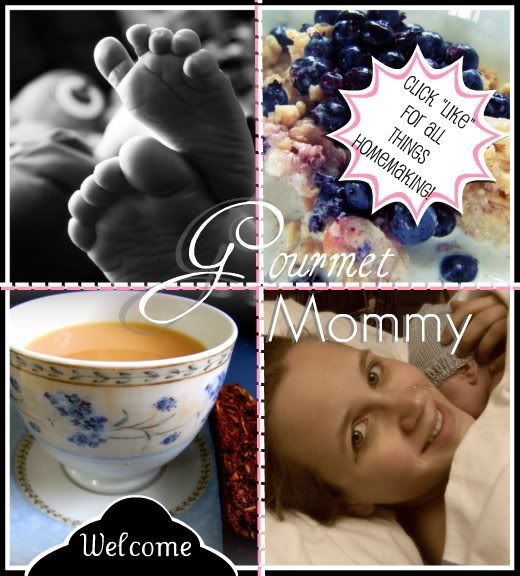 See my fancy-schmancy splash page? I
made that
. All my myself! Nevermind that it took me half the day, I'm still super proud of myself. And I
could not
have done it without
help
.
Which brings me to my next announcement! To celebrate the launch of the Facebook page, Gourmet Mommy is having our first ever giveaway! I'm going to be giving away one free copy of my new favourite e-book,
Blog Design on a Dime.
BUT
... you have to wait until Monday. Check back then for your chance(s) to win! If you just can't wait, you can click on the banner below to get your own copy for just $4.99.
See you on Monday!