I'm really getting into this skirt-wearing thing.
Now don't worry, I'm not going to go all "churn my own butter" on you.
Except wait... I
do
churn my own butter sometimes.
Nevermind.
I call skirt-wearing my "Little House on the Prairie Syndrome." When I wear a skirt, I
work harder
at my housework. I know it's all in my head, but it still happens. There's something so domestic about it. So ladylike. So
comfy
.
At least it is now that I've discovered my favourite trick for winter skirt wearing! More about that later...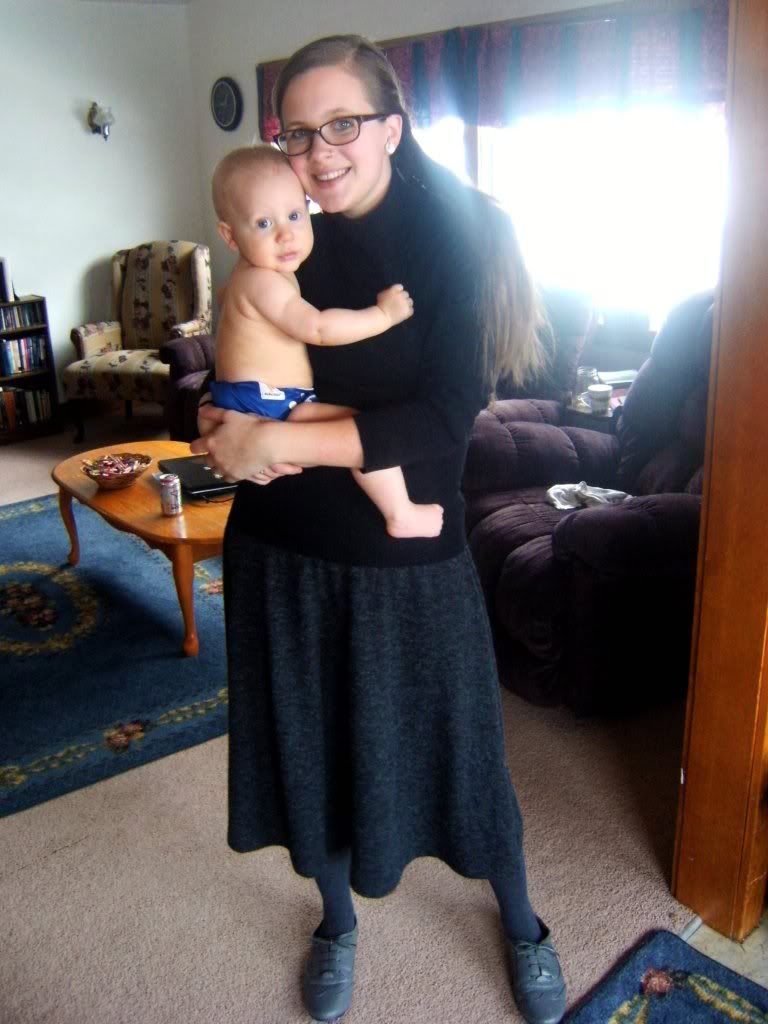 skirt - Smart Set
Just wanted to show you my "outfit of the day." We're going to the
museum
later today (free for the month of February!), but this is also something I would just wear around the house. Minus the shoes - I'm usually barefoot whenever possible.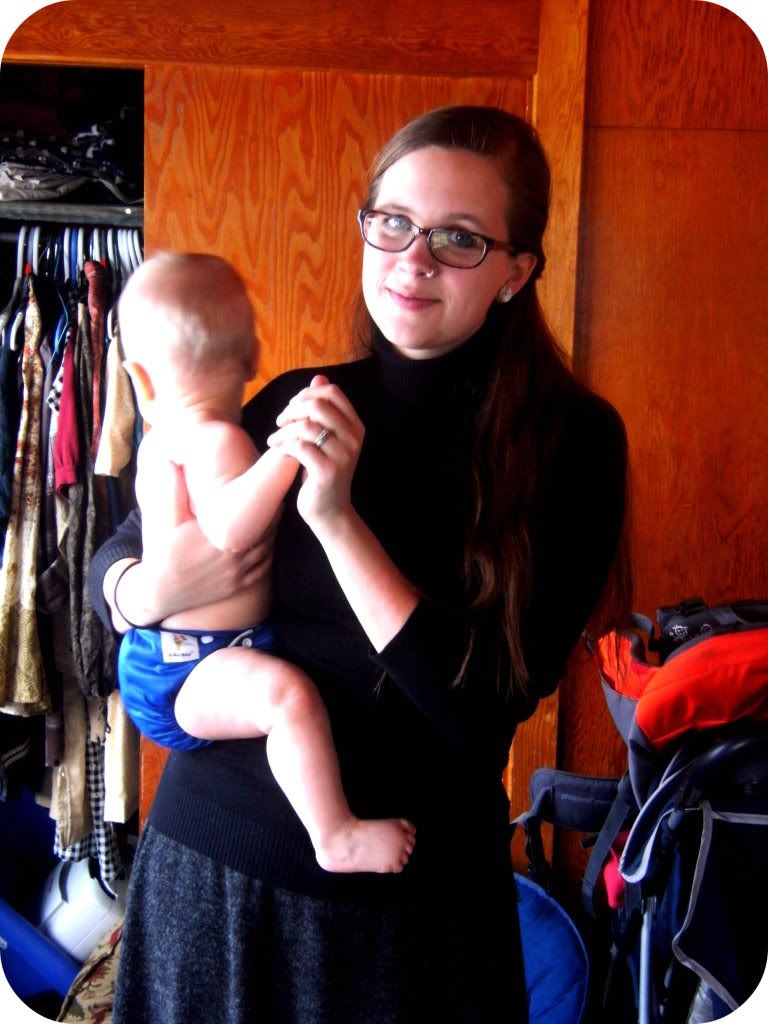 I feel like the glasses and the nose ring keep me from descending into frumpy mommy-fashion. The nose piercing was a slightly rebellious eighteen-year-old decision. I say
slightly
rebellious because while I may not have had my parent's
approval
, I did have their
permission
. Lucky for me Cory LOVES it, so it stays for the time being.
Oxfords - Ardene ($3)
I love these cheapo shoes.
But I promised I would share my favourite winter skirt-wearing tip.
Men-folks:
I'm about to talk about ladies undergarments. Go away.
My problem with skirts in the winter has never been the skirts themselves, but the tights underneath. I'm not exactly a tall woman (5' 6"), and I'm definitely not a
large
woman, so why -
for goodness sake
- won't tights stay up on me? They slip! They slide! I'm constantly hitching (which is far from ladylike). Honestly this is probably the main reason I only tolerate a skirt or dress for a few short hours on Sunday morning and then pull my jeans back on as soon as I get home from church. I can't stand the constant feeling of losing my tights!
But I've found a solution! A pair of those high-waisted, "slimming" underwear pulled on
over
the tights. I just bought a cheap pair and don't really find that they're very slimming, but they sure hold my tights up! I love them. I feel like a whole new world of wardrobe choices has opened up to me now that I don't have to worry about hiking up my tights constantly.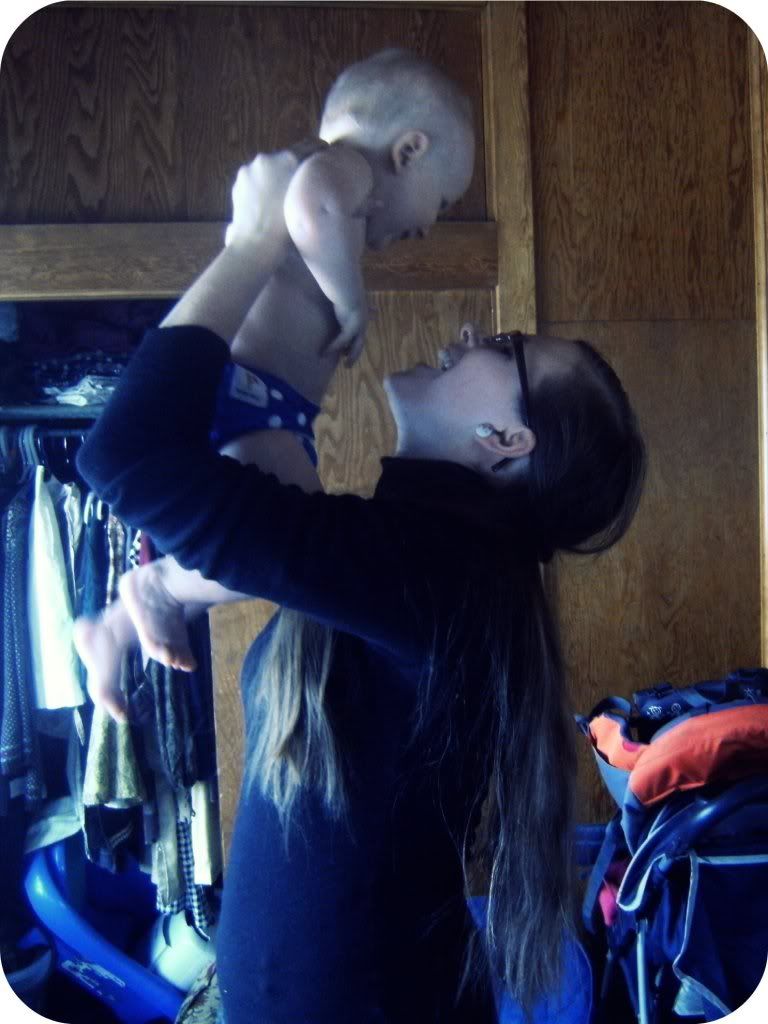 Freedom!
So that's what I've been wearing lately. I feel comfy, feminine, and still a little funky. I
am
only 22, after all.
Check out my
Style
pinboard for more outfits that I love and/or am inspired by.
What's your style? Do you have any favourite tips for making your clothes comfier? Do you have a style board on Pinterest for me to check out? Leave a comment!
___________________________________________________________________________